Physical education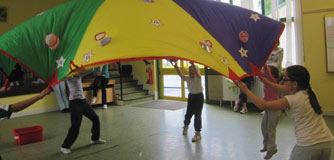 The physical education curriculum provides opportunities for children to learn through the medium of movement. The primary focus is on the body and on physical experience, enabling children to develop physical skills and co-ordination. It contributes to their social and personal development and helps them to lead full, active and healthy lives.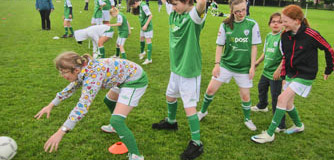 The curriculum strands are :
Athletics
Dance
Gymnastics
Games
Aquatics
Outdoor and Adventure activities
Pupils in Marian School benefit from the use of the school's own private swimming pool, with a full-time qualified swimming instructor. They also have the use of a large indoor multi-purpose & sports hall, very attractive outdoor playground facilities, and a wide range of physical education equipment.
Swimming