Welcome
St Mary's School was founded in 1846 in the grounds of the Dominican Convent, Cabra, Dublin and is under the trusteeship of the Catholic Institute for the Deaf.
We cater for severe and profoundly deaf children of all abilities. Our aim, in co-operation with the parents, is to enable each student to achieve her full potential.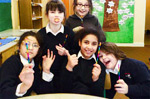 Marian Primary School
This is the primary section of St. Mary's School for Deaf Girls and is situated in the grounds of Dominican Convent in Cabra, Dublin 7. This modern, purpose-built school was officially opened in 1988.
Read more &raquo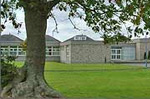 Rosary Secondary School
Post Primary students are accomodated in Rosary School.
Read more &raquo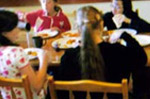 Residences
Our pupils come from all over Ireland and from a variety of social and cultural backgrounds. Our primary objective is to provide a home-like environment that encourages and supports the physical, spiritual, social, emotional and moral development of each child.
Read more &raquo
Testimonials
The staff of St Mary's is proud of the school's tradition of making separate and distinct educational provision for pupils at primary and post-primary levels.
WSE report, 2010
Staff members endeavour to keep abreast of developments in the education of the Deaf and Hard of Hearing by enhancing their professional knowledge and skills. There is a strong sense of common purpose within the school community which includes pupils, parents, school staff and residence team.
WSE report, 2010
Signed "Welcome" and "CIDP Promotional" Videos